/Četvrtak, 18.12.2014. godine/
/18.00 časova/
/Univerzitet u Beogradu – Arhitektonski fakultet/
/Amfiteatar/

/Thursday, 18.12.2014./
/18.00 hours/
/University of Belgrade – Faculty of Architecture/
/Amphitheater/

Héctor Mendoza je profesor na Departmanu za arhitektonsku prezentaciju i vizuelnu analizu I,  Mara Partida profesor na Departmanu za arhitektonski dizajn na Arhitektonskom fakultetu Politehničkog Univerziteta Katalonije u Barseloni (Escola Tècnica Superior d'Arquitectura de Barcelona, Universitat Politècnica de Catalunya – BarcelonaTech). Diplomirali su na Arhitektonskom fakultetu ITESO Univerziteta u Gvadalahari u Meksiku 1997. godine, a Master diplomu u arhitekturi i urbanizmu stekli na Architectural Association School of Architecture u Londonu. Doktorirali su na UPC BarcelonaTech 2005. godine.
Arhitektonski studio MX_SI Mendoza i Partida su osnovali 2005. godine zajedno sa Boris Bezan and Mónica Juvera nakon osvajanja prve nagrade na internacionalnom konkursu za Federico García Lorca Cultural Centre u Granadi. Od tada je njihov rad prvenstveno fokusiran na javne konkurse u kulturi ili konkurse vezane za važne istorijske kontekste. Postepeno, njihov dizajn se konsolidovao osvajanjem brojnih nacionalnih i internacionalnih konkursa.
2010. godine osvojili su nagradu AJAC za mlade arhitekte koju dodeljuje Komora arhitekata Katalonije. U 2011. su pobedili na internacionalnom konkursu za proširenje muzeja u Finskoj – Serlachius Museum Gösta in Mänttä, čija izgradnja je nedavno završena. Za ovaj projekat dodeljena im je the International Spanish Architecture Prize za 2013. godinu, a nedavno su nominovani za jednu od najprestižnijih svetskih nagrada u arhitekturi – Mies van der Rohe Award 2015.
Rad MX_SI studija kreće se u istraživanju arhitekture kao prostornog iskustva, koje se odvija kao logički i sveobuhvatni dijalog između strukture, geometrije, konteksta i vizuelnog izraza. Njihov rad prepoznatljiv je po raznolikosti rešenja kompleksnih problema, razumevanju potreba korisnika i materijalnosti kao celini. Ovakvi interesi pokazuju značajnu senzitivnost na protok vremena, kako bi se novo integrisalo sa postojećim, naglašavajući plastične kvalitete njihovih projekata i okruženja.
Više informacija o Arhitektonskom studiju MX_SI: MX_SI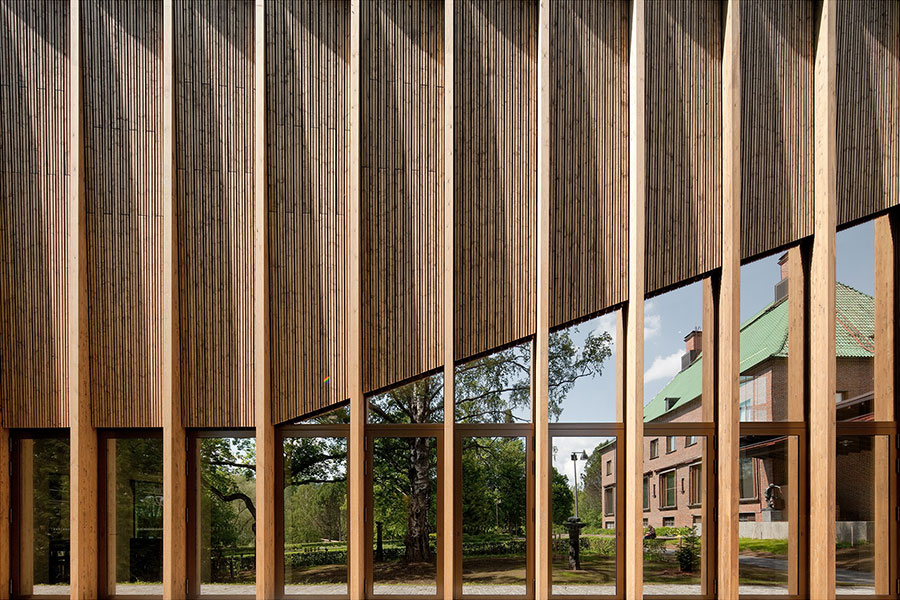 Hector Mendoza & Mara Partida, both obtained Architecture Diploma at ITESO University in Guadalajara, Mexico in 1997. They did their Masters in Architecture and Urbanism at the Architectural Association School of Architecture in London in 2000 and 2001 respectively. In 2005 both obtained their Ph.D. at the UPC in Barcelona, where they currently work as professor at the Architectural Design Department and at the Architectural Representation and Visual Analysis Department.
MX_SI architectural studio was established (in partnership with Boris Bezan and Monica Juvera) in 2005, upon receiving the first prize for the international design competition for the "Federico García Lorca Centre'' in Granada. Since then, their work has been focused primarily on developing public competitions either cultural or related to relevant historic contexts. Gradually, their design activity has been consolidated by winning numerous prizes in national and international competitions. In 2010 they won the AJAC Prize for young architects from the Catalan Architecture Chamber. In 2011 they won the international competition for the extension of the Serlachius Museum Gösta in Mänttä, Finland—recently completed. In 2013 they were awarded with the International Spanish Architecture Prize for the Serlachius Museum project, and recently nominated for the Mies Van der Rohe prize 2015.
MX_SI moves on the basis of exploring architecture as a spatial experience, unfolded from a logical and comprehensive dialogue among structure, geometry, context, spatial and visual expression. Their work is branded by its versatility in solving complex programs; understanding user needs context and materiality as a whole. This concern shows a significant sensitivity to time, in order to integrate the new with the already existing, highlighting the plastic qualities of their projects and the environment.