We are pleased to invite you to the guest lecture by Dr. Michael Burnard, the Deputy Director of the InnoRenew CoE independent research institute and Assistant Professor at the University of Primorsk in Slovenia, which will take place on

Tuesday, the 11th of December 2018 at 14.15, in the room 254

of the Faculty of Architecture in Belgrade:
"Wood Use For Health In The Built Environment"
All welcome!
Abstract:
Using wood indoors can bring the restorative effects of nature to where people spend most of their time: inside buildings. This restorative use of wood can provide building users with improved health and wellbeing. Wood is widely viewed as a natural material that when used responsibly can provide many benefits to users, including increasing comfort, providing restoration in buildings, and connecting users to their local environment which in turn may cause them to care more for their environment.
When combined with design scheme that improve accessibility, promote activity, and increase safety and security through ergonomic interventions in the building, wood can be part complete design solution for buildings. This lecture will discuss current research on wood use for health in the built environment and introduce the restorative environmental and ergonomic design paradigm which seeks to provide guidelines for wood use in buildings to promote health, well-being, social responsibility, and care for the environment.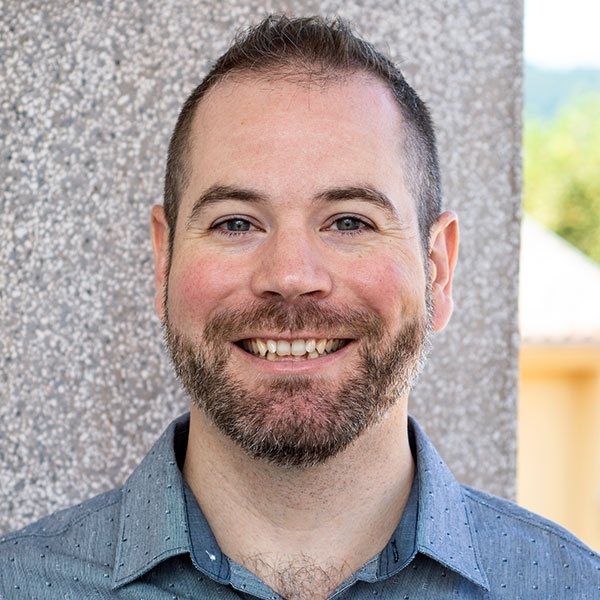 Biography:
Dr Michael Burnard was born outside Portland, Oregon, in the United States. He grew up in the forest sector, first following his father and grandfather around the family sawmill and later working for the company, which became noted for its innovative products, marketing, and operations. He returned to academia in 2010 and completed a Master of Science degree in Wood Science at Oregon State University in 2012. In 2013, he moved to Slovenia to pursue a PhD at the University of Primorska and work with Dr. Andreja Kutnar. He completed in his PhD in 2018.
Michael Burnard is the Deputy Director of the InnoRenew CoE and leads its Human Health in the Built Environment research group. He is an assistant professor at the University of Primorska, where he teaches in the Sustainable Built Environments degree programmes. His research interests include human health in the built environment and interdisciplinary work connecting computer science, technology, data science, and renewable materials research.