The workshop started on June 28 at the Budapest University of Technology and Economics (BME), the project Lead Partner´s home university, where discussions on research objectives took place. June 29 is internationally known as the Danube day. Project partners' participants from 7 countries (Austria, Bulgaria, Romania, Croatia, Serbia, Slovakia and Hungary) spent this day and the next day in the twin-cities of Štúrovo (Slovakia) and Esztergom (Hungary), in the organisation of the faculties of architecture from Budapest and Bratislava and local partners.
The main point of this meeting and workshop was culture. It is what makes us different, but unique. However, culture brings people together. As part of social relations, it is embodied in various forms – architectural monuments, traditions, customs, language, food, art, which ultimately co-create the complex and specific genius loci of the given site. Often we see it as a matter of course, sometimes we do not know about it.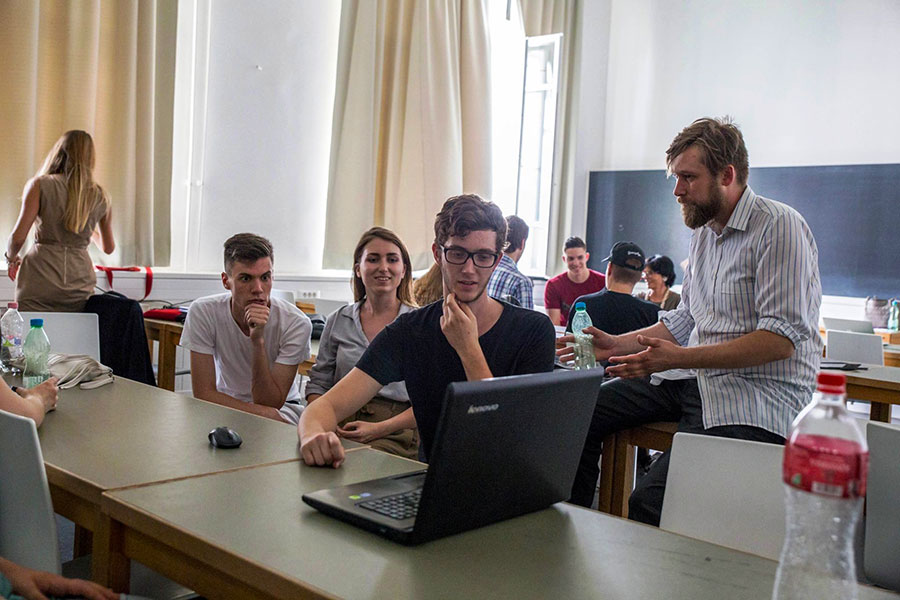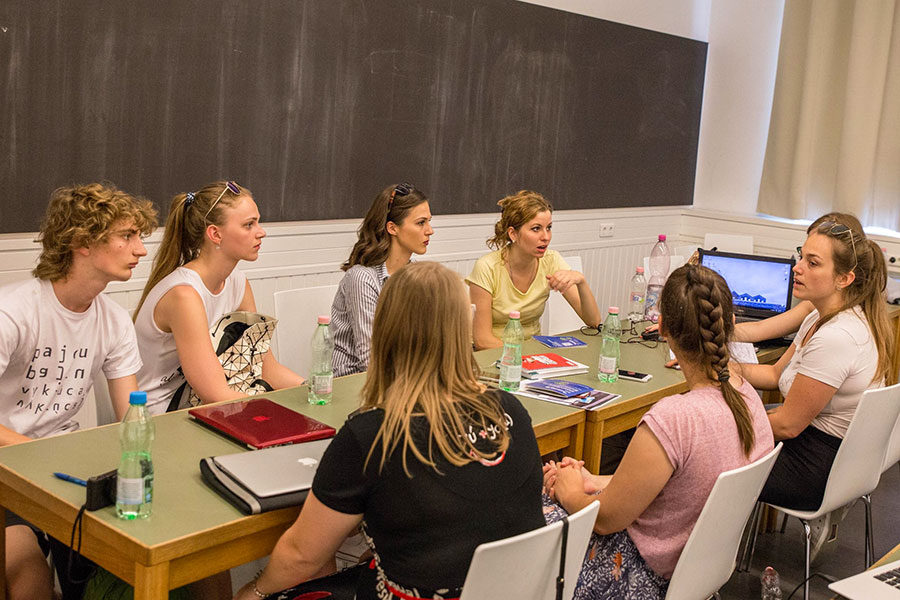 Photo © DANUrB
The precise identification of such cultural values is the scope of the research project DANUrB. The focus of this meeting and the workshop were the cultural values that are important to create a "Cultural promenade" – a regional network of significant Danube cultural heritage. This interesting topic gave the extraordinary basis to all participants to discuss with the other project partners, meet a wide range of stakeholders from 7 participating countries and to interview the local authors of the creative cultural interventions about what led them to designs such solutions in these towns.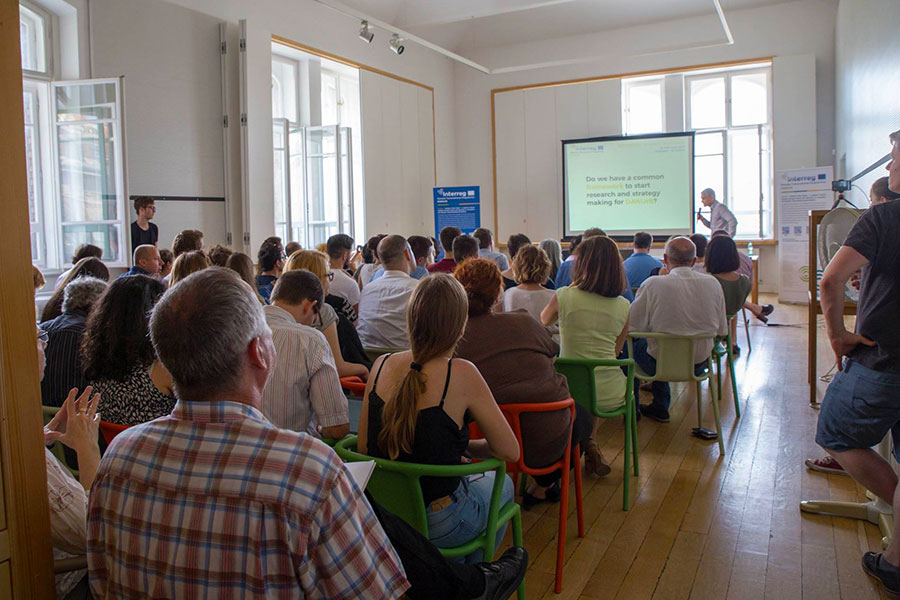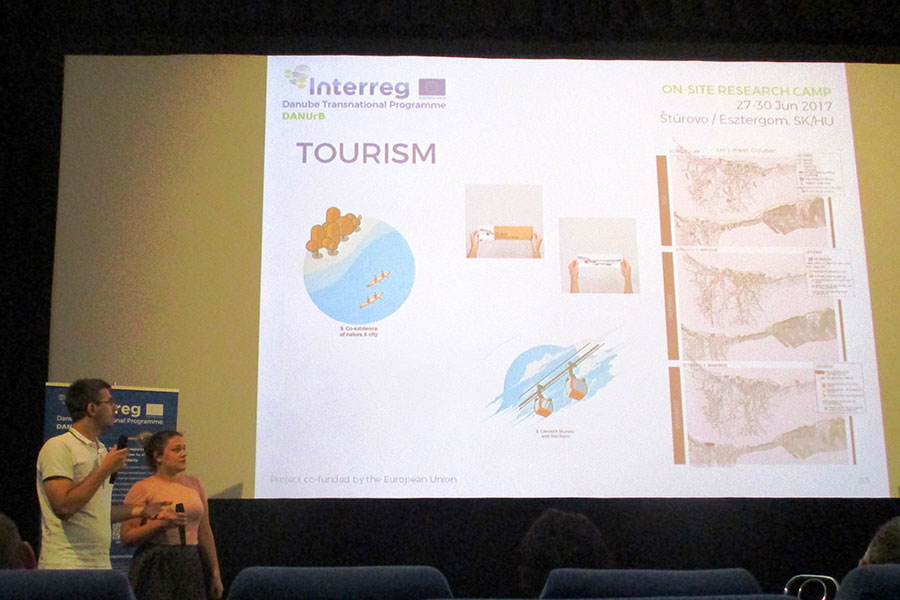 Photo © DANUrB
11 students from Belgrade as well as the students from 4 other involved universities also had the opportunity to discuss and compare their works and to find common ideas and solutions. The best posters of their work were presented along one of Esztergom bridges, with a symbolic meaning – every bridge connects people. This bridge thereby was a small spatial representation of this cooperation during this-year Danube day in Esztergom and Štúrovo.
More info about DANUrB Project:
DANUrB – INTERREG Danube programme: www.interreg-danube.eu/approved-projects/danurb
DANUrB – Facebook: www.facebook.com/DANubeUrbanBrand