4th workshop within DANUrB – DANube Urban Brand project was held in Novi Sad, Bačka Palanka and Ilok on May 06-09, 2018. The main organiser of the workshop was the Department for Architecture and Urbanism, the Faculty of Technical Sciences in Novi Sad, with partners from Bačka Palanka and Vukovar-Srem County. the workshop also included the on-site research of the Danube riverside and cultural heritage of Bačka Palanka and Ilok.
The core of the workshop activities was at the Faculty of Technical Sciences in Novi Sad. The workshop had two parts: a partner workshop and a student workshop. More than 100 participants from over 25 partner organisations from 7 Danube countries took part in the workshop. More than half of them were students from 5 partner universities: Bratislava, Budapest, Novi Sad, Belgrade and Bucharest. The team from the Faculty of Architecture of Belgrade consisted of Prof. Aleksandra Đukić (project manager), Jelena Marić (researcher), Branislav Antonić (communication manager) and 7 students of Master studies.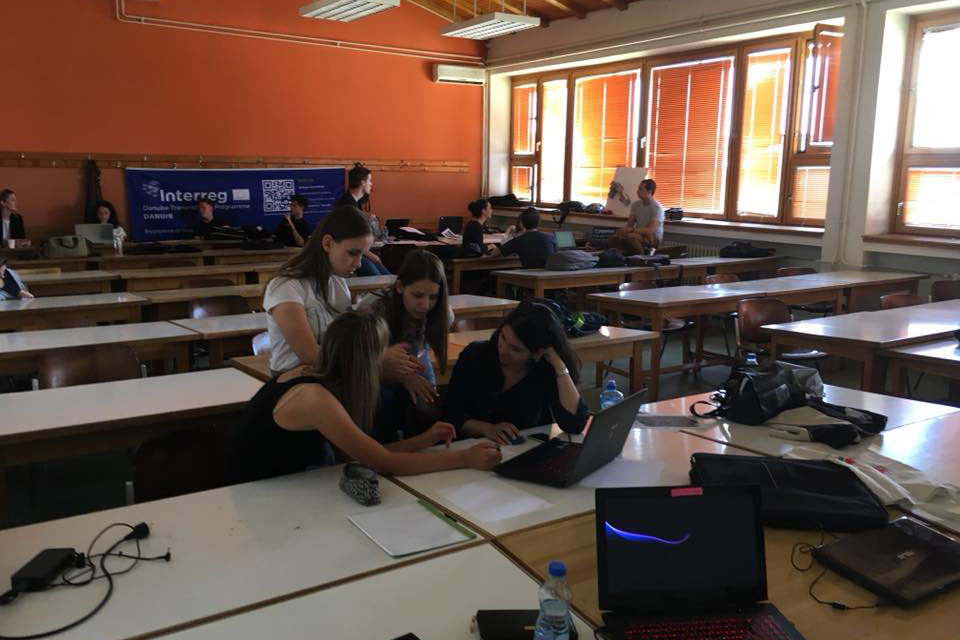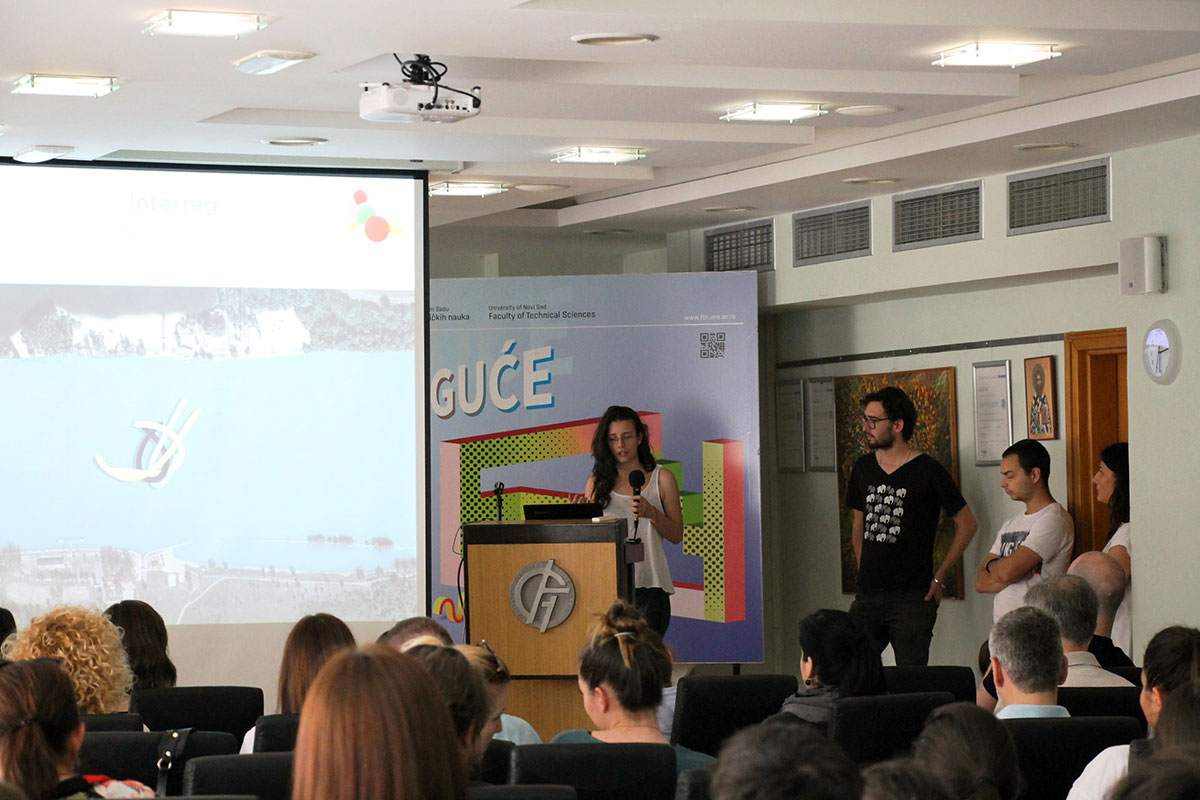 Photo © DANUrB
DANUrB project– DANube Urban Brand – is a regional network built through tourism and education to strengthen the "Danube" cultural identity and solidarity. The project is financed by the European Union, through INTERREG Danube Transnational programme 2017-2019.