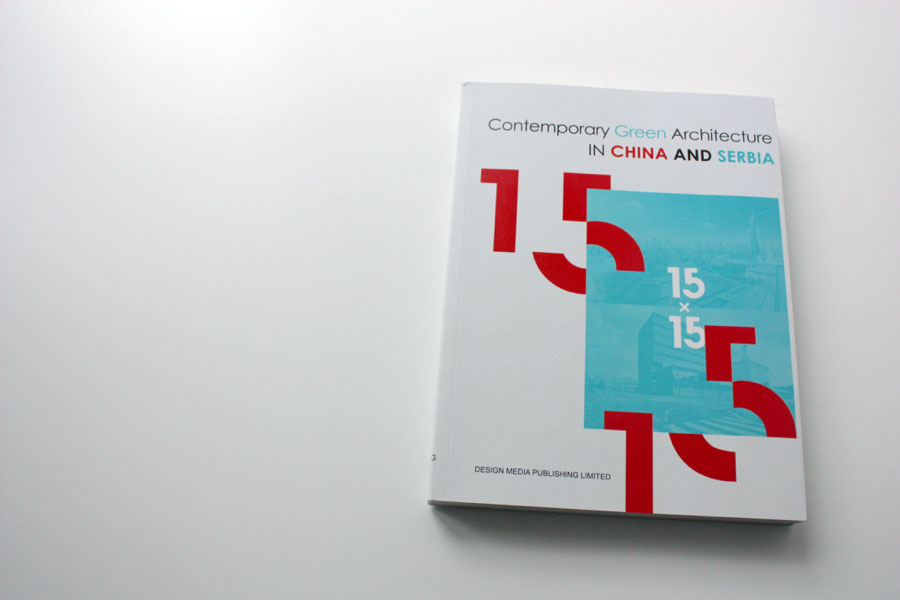 Publication: Contemporary Green Architecture in China and Serbia – 15 x 15 | Photo © M.Bulatović
"Green Architecture is a hot global topic and more people are aware of the importance of sustainable development. Both architects from China and Serbia searched for efficient design and construction technology for green architecture, and created various building styles. In this book, 15 Chinese architects and 15 Serbian architects introduced low-carbon and environment protection technology to people's daily life through different types of buildings, and established a bridge between China and the Middle Europe for green architecture communication and development."
It took more than a year of collaboration between The Faculty of Architecture and partners from China: Liaoning Science and Technology Publishing House and Archina to create this monography published by Design Media Publishing Limited, soon to be on the stalls of the book stores in the UK and the rest of Europe.
The partnership took off with the joint exhibition Green Architecture in China and Serbia held at the Faculty of Architecture in Belgrade in October 2014, followed by the visit to Serbia of China state delegation of architects and publishers.
The monography continues the dialogue between architects who had the opportunity to meet in Belgrade and exhibit their projects side by side. It offers detailed insight into 15 selected projects from each country. The projects are introduced by Professor Vladan Djokic, Dean of Faculty of Architecture, University of Belgrade and architect Liu Gang, Executive General Manager of GOA Partner Shanghai Office, respectively.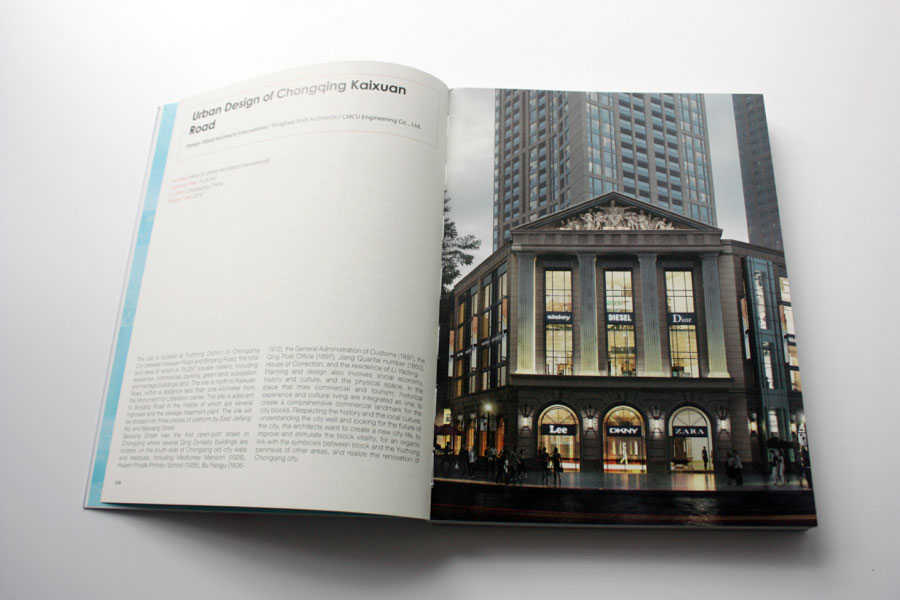 Publication: Contemporary Green Architecture in China and Serbia – 15 x 15 | Photo © M.Bulatović
Contemporary Green Architecture in CHINA and SERBIA – 15 x 15 features total of 30 architecture projects by the following architects and studios from China and Serbia: 5+1 Werkhart Group / AGM Group / Allied Architects International / Branislav Mitrović & Jelena Kuzmanović / BLVD / Blagota Pešić / CCDI / Branislav Redžić & Zoran Đorović & Dragan Ivanović / CCTN / Milan Vujović & Budimir Sudimac / DAO Co. Ltd / Dejan Miletić & Jelena Miletić / DC ALLIANCE / Dejan Miljković & Jovan Mitrović & Branko Pavić / FTA Group GmbH / BIRO.VIA / GOA / Kuzmanov & Partners / HM International / DVA : STUDIO / MEDG / Miodrag Mirković / MRD Design Group / Mustafa Musić / Original Design Studio / Spasoje Krunić / W & R Group / Vladimir Lojanica / Shanghai Hyp-arch Architectural Design Consultant Inc / Vasilije Milunović & Stevan Žutić
Publication: Contemporary Green Architecture in China and Serbia – 15 x 15 | Photo © M.Bulatović
The book will be available for purchase in China, UK and the rest of the Europe through network of dealers and soon to be offered for online purchase from Amazon.com.
---
| | |
| --- | --- |
| TITLE: | Contemporary Green Architecture in China and Serbia – 15 x 15 |
| EDITING: | Archina, University of Belgrade – Faculty of Architecture |
| DESIGN/LAYOUT: | Zhou Jie |
| PUBLISHER: | Design Media Publishing Limited |
| YEAR: | 2015. |
| DIMENSIONS: | 19×25 cm |
| PAGES: | 280, paperback |
| ISBN: | 978-988-14123-4-8 |